The Network supports commissions in a number of different ways. We hold an annual gathering for commissioners from all of the different Poverty Truth Commissions. Energy is generated by people realising that they are not on their own and that similar things are happening in other parts of the UK.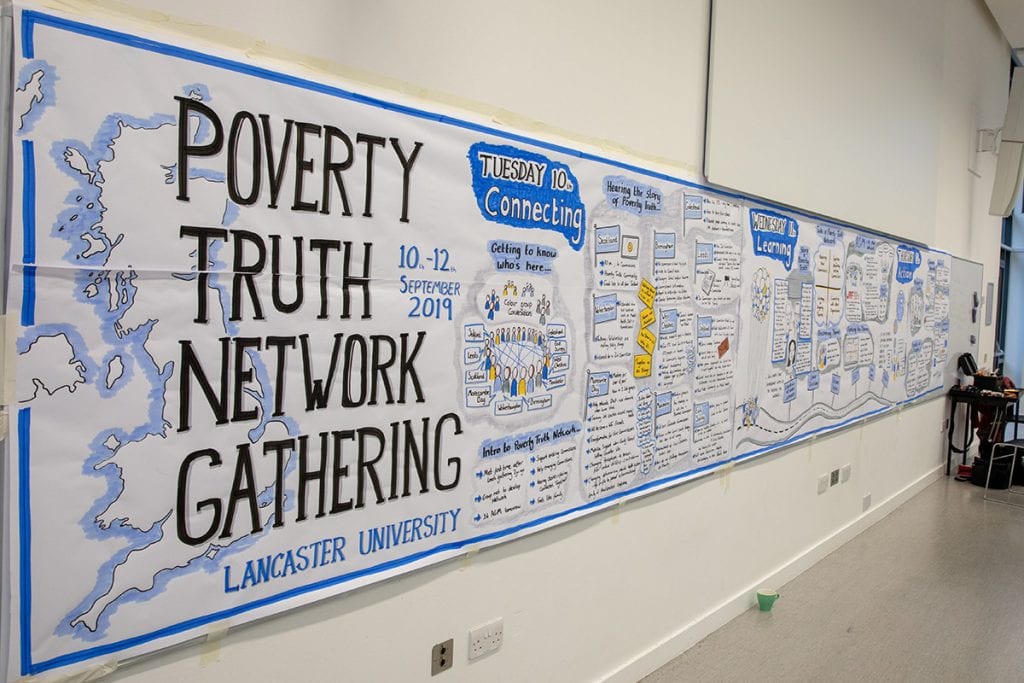 We have developed peer support for facilitators of local Poverty Truth Commissions. Regularly facilitators meet online to discuss issues that they are facing, share wisdom with one another and remind one another of the privilege of being involved.
We also get together in small groups and as a wider team of facilitators to support and encourage one another as well as to identify and develop useful resources.
There are a number of Commissions around the UK